Coronavirus death toll surpasses 1,100
By 

Ivana Kottasová

, 

Jessie Yeung

 and Adam Renton, CNN
Updated 11:57 a.m. ET, February 12, 2020
Share
What we're covering here
The virus: 

The novel coronavirus

 has killed more than 1,100 people and 

infected over 45,000 people worldwide

. The vast majority of cases are in mainland China.



Cruise ship crisis: 

A total of 175 cases have been confirmed on a cruise ship 

quarantined in Japan

. More than 2,000 people are stranded on another cruise that was turned away from four ports, despite having no suspected cases.



Life in China: 

People are 

returning to work

 after entire cities and business sectors were shut down for more than two weeks in efforts to contain the outbreak. In Hubei province -- the outbreak's epicenter -- millions remain under lockdown.

PAID CONTENT
[url=http://www.uncensoredboards.com/javascript:void(0)]
Get health news updates from Dr. Sanjay Gupta every week.
Email Address
By subscribing, you agree to our 

Privacy Policy
45 Posts
SORT BY
LatestOldest
5 min ago
CDC has screened more than 30,000 passengers from China for the novel coronavirus
From CNN's Ben Tinker
The US Centers for Disease Control and Prevention has now screened more than 30,000 passengers from China at the 11 airports designated to conduct these enhanced screenings, according to Dr. Nancy Messonnier, director of the CDC's National Center for Immunization and Respiratory Diseases.
On a call with reporters Wednesday, Messonnier said that with the tighter travel restrictions now in place, there are now fewer passengers flying to the United States from China. Those who do are still being asked to self-monitor for 14 days in cooperation with state and local health department, and to limit their activities and stay home during that period. The goal is to be as restrictive as possible while maintaining protections among all Americans, Messonnier said.
The latest update from the CDC, issued within the last hour, indicated that 420 people have now been investigated for the novel coronavirus in 41 states. Of them, 13 have tested positive, 327 negative and 60 are still pending.
31 min ago
Small study finds no evidence of mother-to-child transmission of coronavirus
From CNN's Jamie Gumbrecht
There's currently no evidence the novel coronavirus can pass from a mother to a child in the womb, according to a study published Wednesday in the medical journal The Lancet.
The small, observational study included nine women in Wuhan, China, in their third trimesters of pregnancy. Each woman had a lab-confirmed case of novel coronavirus pneumonia, officially called COVID-19, and was treated from January 20 through January 31. 
Researchers tested amniotic fluid, cord blood and neonatal throat swabs at birth to study the possibility of fetal infection with the novel coronavirus, and all the samples tested negative. All the women had cesarean sections, so it's not clear if the virus could be passed from mother to child during vaginal birth.
All the pregnancies resulted in live births and none of the infants required special pediatric treatment. Four of the mothers experienced preterm labor, but the researchers said the causes weren't related to coronavirus. Pregnancy complications that appeared after the illness began included fetal distress in two cases and premature rupture of membranes in two cases.
The study also found that none of the pregnant women developed severe pneumonia or died as of February 4. Their symptoms, including fever, cough, sore throat and muscle aches, were similar to symptoms in people who aren't pregnant.
Why this is important:

 This is notable because pregnant women are particularly susceptible to respiratory pathogens and severe pneumonia, the researchers wrote. One study found about half the pregnant women who developed SARS during that outbreak were admitted to the intensive care unit, and during the H1N1 flu pandemic, pregnant women were more likely than the general population to be admitted to the hospital and were at increased risk of complications, the researchers wrote.
Still, researchers said, the case of an infant who tested positive for the coronavirus within 36 hours of birth in early February means special consideration is needed to keep newborns safe if their mothers are infected with the coronavirus.
It's also not clear how the novel coronavirus could affect a fetus in the first or second trimester of pregnancy, the researchers wrote.
9 min ago
420 people in the US have been investigated for coronavirus
From CNN's Michael Nedelman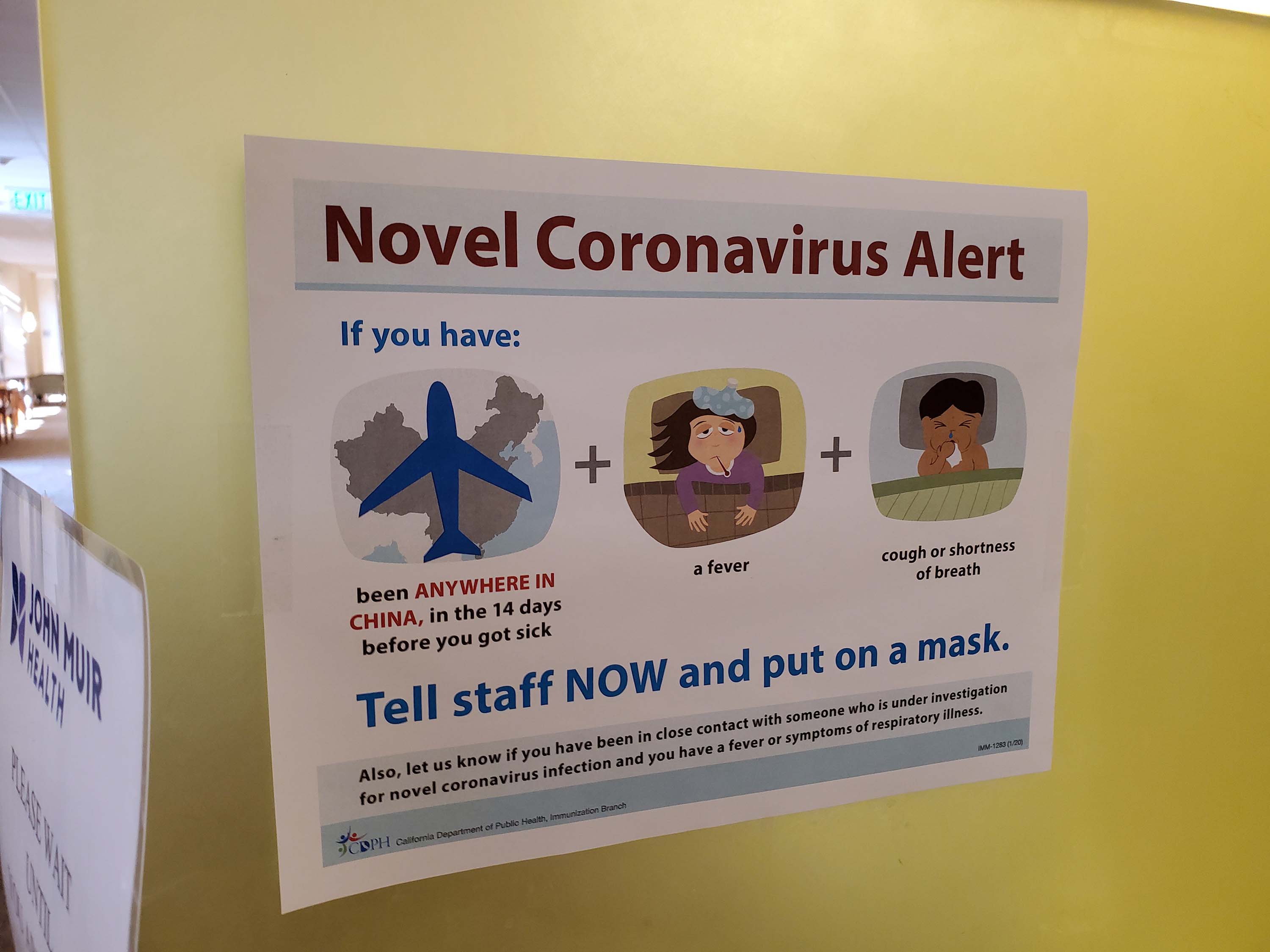 Signage with information about the coronavirus alert is posted at a California medical center on February 9. Smith Collection/Gado/Getty Images
The US Centers for Disease Control and Prevention has listed 420 people under investigation for the novel coronavirus in 41 states, according to an update posted to the agency's website on Wednesday.
Of them, 13 have tested positive, 347 negative and 60 are still pending.
These numbers are cumulative since January 21 and include people with travel history to China, as well as those who have been in close contact with confirmed cases or other people under investigation.
About the 

confirmed cases

: There are seven in California, two in Illinois, one in Arizona, one in Massachusetts, one in Washington state and one in Wisconsin. This includes two instances of known person-to-person transmission – one in California and one in Illinois.
The CDC was previously the only lab in the country that could test for the virus but has since begun shipping test kits to qualified labs so that state and local health departments can conduct their own screening.